Fashion Trends | Fashion Jewelry | Shopping
Dress to impress on Valentine's Day
It's the only day of the year when you really get to show her your romantic side, so it's no wonder men sometimes need a bit of advice deciding what to wear for the night. Whether it's your first date together or you're celebrating a long relationship with an evening out, it pays to spend a bit of time planning your outfit – sites like MenswearUK will have plenty of options to get you started, particularly if you follow these easy tips: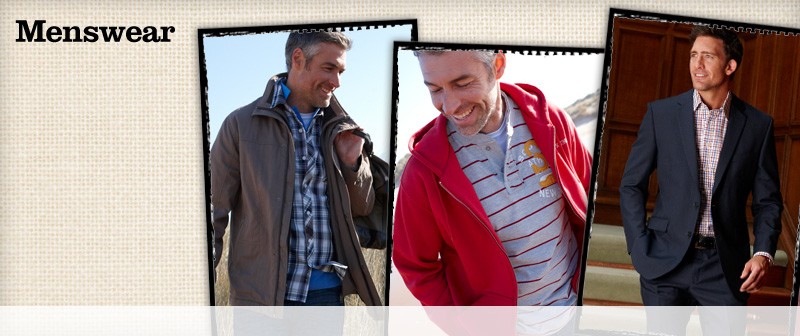 Make sure it fits
Being comfortable in what you're wearing is a major part of looking stylish, and that's not going to happen if you're wearing something that's too big, too long or too tight. If you have trouble finding clothes that fit your shape, look for specialist providers of men's XXL clothing – the confidence factor you get from well-fitting clothes shouldn't be underestimated, especially if it's a first date!
Keep it simple
Unless you're going to a formal event, which means you might have to splash out on a suit, there's nothing wrong with wearing your best pair of jeans on Valentine's Day. Avoid anything too grungy or trendy – simple and classic dark jeans are the way to go. Top it with a plain polo shirt and a black jacket, or a stylish and warm peacoat if the weather's on the chilly side – you can always offer it to your date if she gets cold.
If you'd prefer to dress up a bit more, you can't go wrong with a dark button-down shirt, a blazer and a plain tie. The same rules apply here, just keep it simple and not too formal – you're going for dinner, not a business meeting!
Remember the little details
This means spending longer than usual on your hair and giving your best shoes a once-over with the brush before heading out, and accessorising your outfit with a good-quality watch and belt. Make sure you're keeping your money in a professional-looking leather wallet – it's little details like this that can make all the difference when you take it out to pay the bill. Invest in a good-quality aftershave and, if you're getting a tactical pre-Valentine's haircut, get it a few days early to give it time to grow in.